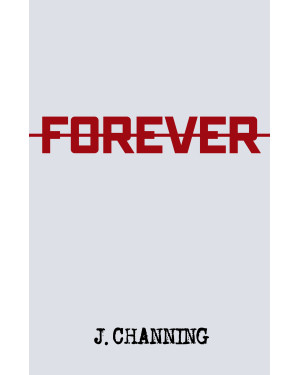 Forever
---
Author: J. Channing
ISBN: 9780692333419
more from this user
Synopsis
---
Gripping the box lid, he lifted it from the base and set it aside on the floor at his feet. Underneath, he found a machine that looked like a typewriter with two sets of keys, a row of lamps above the levers, and a set of dials at the top right. "It can't be," he whispered.
What was supposed to be a relaxing expedition for cryptologist Yanis Miller turned into an adventure that he'd never imagined. Upon the discovery of an enigmatic box from Nazi Germany, he is faced with an adventure that could change both the past and future forever. And there's no turning back.
Excerpt
---
Driven by a curiosity almost outside of his control, he stood and left the crate behind him. The glacier had burst through the cockpit windscreen, reflecting a blue-green light on the empty co-pilot's station, the shattered instruments, the black sleeve of the pilot that ended at a rent glove dangling toward the ground.
The crash had driven the pilot's control yoke into his chest, undoubtedly killing him instantly. The pilot wore the remains of a rotting gray trench coat trimmed with a gold knot and silver studs at the sleeve and shoulder. Yanis could see vague remnants of flesh and sinew. His flashlight climbed upward, the beam jittering in his hand.
Tagged As:
---
Genres
Fiction
Action & Adventure (Fiction)
Historical Fiction (Fiction)
Mystery, Thriller, Suspense (Fiction)
Science Fiction (Fiction)
Crime & Legal (Mystery, Thriller, Suspense (Fiction))
Tropes
Time Travel (Science Fiction (Fiction))
Characters
Assassins (Fiction)
Female Detectives (Crime & Legal (Mystery, Thriller, Suspense (Fiction)))
Historical Heroes (Action & Adventure (Fiction))
Settings
Modern World (Fiction)
Alternate Universes (Fiction)